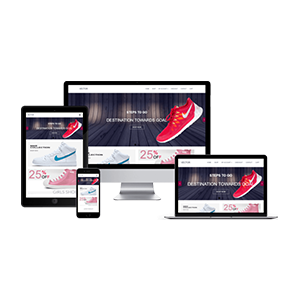 Mobile-Friendly - Responsive Ecommerce Designs
More than 50 percent of the traffic on the website comes from smartphone devices. With this in mind, it is imperative that mobile shoppers can easily and securely access your website on mobile devices. Not just that, offering support to smartphone shoppers is considered the best practice in E-Commerce SEO. Google will lower your website's organic search ranking if your platform does not have enough service for smartphone devices. You can prevent this by partnering with an E-Commerce Web Design Company that can build a mobile-friendly platform.
You can get a responsive, custom E-Commerce website when you choose our E-Commerce Web Design & Web Development, WordPress Web Design, Website Redesign Service. A responsive interface means that the website looks and operates perfectly on devices ranging from smartphones to laptops. Our E-Commerce Web Design Company in Lucknow has the expertise to develop mobile websites that appear appealing on any screen scale.
Best of all, we can integrate your responsive E-Commerce site design into Shopify, BigCommerce, or WooCommerce. Getting your responsive website built into a successful e-commerce platform would guarantee that you are ready for years to come. If you're looking for a quick E-Commerce platform or a comprehensive E-Commerce creation with custom design or programming specifications, our E-Commerce Web Design Company has got you covered.